2017 Kia Niro
January 09 2018, Southland Kia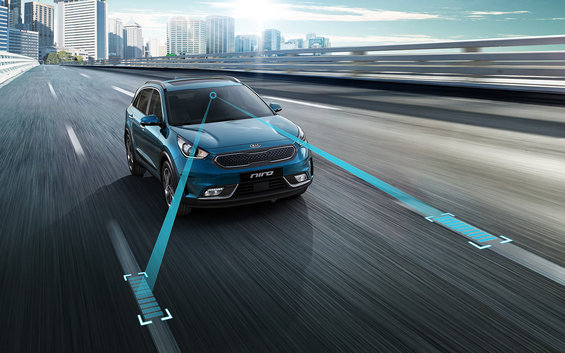 2017 Kia Niro: the Hybrid Car Without Compromise
With the 2017 Kia Niro, Kia is offering something the market has not really seen before. A hybrid SUV that's only offered with an electrified engine. Instead of adding the hybrid option as an afterthought, the Niro was built from the start as an eco-friendly people mover.
In doing so, Kia was able to implement its DNA around the hybrid powertrain, making the Niro one of the few models of its kind to actually be fun to drive. It's also surprisingly spacious, given that again the hybrid technology was planned from the start. That means that the batteries don't eat up cargo space which is the case in most SUVs or sedans that only offer a hybrid engine as an option.
The 2017 Kia Niro Combines the Best of Both Worlds
Everyone wants to enjoy the interior space and the feeling of safety provided by an SUV, but nobody wants the increase in fuel consumption that comes with it. With the new Niro, Kia has found a way to offer the first without the second.
With more than 1,500 liters of cargo space when the rear seats are folded down, the Kia Niro offers an impressive fuel economy rating of just 4.6 L/100 km in the city and 5.1 L/100 km on the highway. The Niro is an SUV that offers the fuel consumption of a small hybrid sedan, but with a lot more cargo space.
This is made possible by the combination of a 1.6-liter four-cylinder gasoline engine and a 42 kW electric motor. A dual-clutch six-speed automatic transmission is paired with the powertrain. Total output is set at 139 horsepower and 195 pound-feet of torque.
Eventually, a plug-in hybrid engine with a lot more all-electric range will be made available.
Only $24,995 for the 2017 Kia Niro
Despite its advanced powertrain and features, the Kia Niro starts at just $ 24,995 at Southland Kia. In addition to this entry-level version, the Kia Niro is also available in three other variants, gradually offering an ever-increasing level of equipment.
The Kia Niro EX starts at $ 27,495 while the EX Premium is sold at $ 29,095. The best-equipped model in the range, the Niro SX Touring, can be yours for just $ 32,995.
If you'd like to know more, come see the all-new 2017 Kia Niro at Southland Kia today.